Specialty Diver Courses are challenging and cool! Ever wonder what it feels like to dive with Nitrox? How about diving below 30 meters / 100 Feet? These specialties and many more will introduce you to a brand new world of diving. You will master special techniques and knowledge to dive in various conditions beyond your adventure level.
PADI Go Deep Program (3 days)
Become a skilled diver by signing up for our PADI Tec Prep Specialty Courses that take you deeper with confident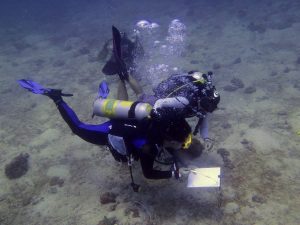 and preparation to prevent or response safely to problems. Our Go Deep package combined the best PADI courses with training to prepare Advanced certified divers to plan and execute dives confidently.
Combo Specialties Package: PADI Deep Diver + PADI Enriched Air
Package Price: 13,900 THB [inclusive of equipment rental, PADI manuals & 2 certifications]
Popular PADI Specialty Courses:

Enriched Air Diver (1 day, *2 boat dives)
Digital Underwater Photographer (1 day, *2 boat dives)
PADI Self-Reliant Diver (2 days, 3 dives) [Click here for Pre-requisites to enroll in the PADI Self-Reliant Diver Course
Deep Diver (1 day , 3 boat dives)
Night Diver (2 days, 3 dives; available November – April only)
Sidemount Diver (2 days, 3 training dives)
More specialties available: Search & Recovery, Underwater Navigator, Wreck, AWARE – Fish ID, Underwater Naturalists and more.
*upgrade to 3 boat dives: +500 THB
Standard Option from: 7,900 THB Flexible Schedule Option from: 8,900 THB
*Project AWARE Sharks Conservation Distinctive Specialty Diver (1 day, 2-3 boat dives) 5,900 THB
Non-diving PADI Specialty Courses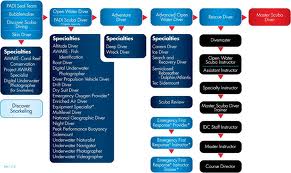 Course Price from: 5,000 THB