Why divers chose Rumblefish Adventure and PADI Course director, Thien for their PADI Pro training?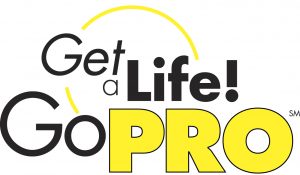 It's probably because of our up-to-date professional training, fair and honest business philosophy. The candidates can count on us to do the right things for the clients and the environment. And we live by these codes of practice:
We focus on ensuring the candidates gain the most up-to-date in professional training
We practice and support 'fair pricing practices.' We highly encourage all of our guests to shop our competitors.
We expect individual effort and creativeness during training under challenging real world conditions.
We are lovers of the sea, an 'ECO company' and encouraged our divers and candidates to be as 'green a diver' as they can be.
Our Course Directors and IDC Staff Instructors are divers, not classroom lecturers! So our candidates actually learn to teach and supervise in the ocean, under real life dive conditions, not from power point presentation!
We don't work for free, so therefore our candidates are expected to be the same. There's no FREE education. So, don't expect to work for free in exchange for experience from us. If you teach for us, you get compensated!
Our divers safety and fun are our main priorities!
We have a "Price Match Guarantee," do let us know if you receive the same written offer at a lower price, we'll match it.
And finally, we educate our candidates 'the business of diving' in 'a real business', ours! Because we started where they were, as active dive instructors.
Start here for our standard pro course prices:

Standard PADI Divemaster: 35,900 THB (Nov~April from 29,900 THB)
(1 to 2 weeks – min. 40 logged dives required. incl. 10~15 dives, 2015 DM Crewpack excl. accommodation)
Prep DM + Divemaster : 44,900 THB (Nov~April from 35,900 THB)
(3-4 weeks – min. 25 logged dives required. incl. upto 35 dives, upto 4 week accommodation, 2015 DM Crewpack)

Prep DM + Divemaster + Internship: 59,900 THB (Nov~April 49,900 THB)
(4-8 weeks – min. 15 logged dives required. incl. unlimited dives, upto 5 week accommodation, 2015 DM Crewpack)

PADI IDC : 54,900 THB (our standard 11 days program: IDC Prep + IDC + EFRI + IDC Basic PAK) see more for more inclusive packages and details about our PADI Pro Training programs.
Sign-up for your PADI Master Scuba Diver Trainer Prep Program and become more employable, Standard program price from: 18,000 THB [3-4 days of training with FREE accommodation]
More to Choose in ASEAN
Thien's PADI IDC Programs are also conducted in Mabul Island, Borneo, Malaysia with award-winning diver center Scuba Junkie, Khao Lak, Thailand the gateway to dive Thailand's top dive sites in the Similans & Surin National Marine Parks with Khao Lak Scuba Adventures, and coming soon, Thien will join Seamonkey Dive Center, Kuala Lumpur, Malaysia where he's looking to launch the first ever PADI IDC/IE on his refugee camp at Pulau Bidong. See some of our recent PADI IDC Videos across the region below.